My First Liebster Award
Sweet nibblets guys! :) When I opened my e-mail this morning, I had a big surprise! I was like...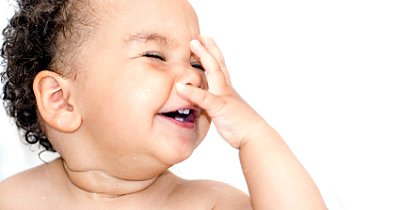 Whoa!? Oh my gosh! Yaaaaaayyyy!!
I received an email from pretty
Dylan at DreamBrite
nominating me for the Liebster Award!
Yippie-yay! Thank you Dylan! It really means a lot! :D And oh how cute are those babies?
The rules!
Thank the person who nominated you and link back to her blog.

Answer the 11 questions from the nominator and l

ist 11 random facts about yourself.

Nominate 11 new bloggers (nominees should be other blogs with less than 200 followers who you feel deserve to be noticed).

Create 11 questions for your nominees, and link them in your post.

Let them know you've nominated them for the award.

Copy and Paste the award on your blog! You can find the award

here

.
11 Questions For Me



1. What are you currently reading/the last book you read?

Oh I haven't read a book since May. :( The last one I read was True Blue by Luanne Rice. It has a wonderful plot and it feels like I can relate to it. Lol. It's my first Luanne Rice novel and I instantly fell in love! You should definitely read it!




2.

Who is your celeb girl crush?

In Hollywood, that would be Anne Hathaway! I've always adored her ever since I saw her in Ella Enchanted. She's educated, charming, a good actress and what more can she ask for? :) In Philippine showbiz, I simply adore Erich Gonzales. She had humble beginnings and she has improved a lot. Right now, she's very successful and she definitely knows how to manage her private and celeb life!

3. Is an animal cracker a cookie or a cracker?

I guess it's a cracker since it says animal cracker, right? Lol.

4. Do you have a list of names you want to name your future children? If yes, name one boy and one girl. (:

I do! Believe it or not, I have a list of names saved in my phone! Hahaha. I loved making up baby names when was in high school! I have a couple of names listed per gender, and my favorites are

Jane Nathanie

and

Christian Louis

. :)

5. What is your favorite Pixar movie?

Uhm can I list three? Thanks! That would be Brave, Up and Finding Nemo!

6. Something you have already crossed off your bucketlist.

So far, nothing has been crossed off. If I had listed 'Go to five places in one week' then that would certainly be it. :)


7. What is your worst habit?

Perhaps staying in front of the computer for a whole day? Or eating too much?


8. Where did you get your blog layout?

I'm glad to tell you that I made my blog layout. :) I've changed it many times before I came up with this. It maybe simple but I love it and I'm proud I made it! And speaking of layouts, I'm also planning to open up a design shop sooner or later (ooh, too many plans).

9. What is the worst job you have ever had?

I'm still on my way to getting a job.


10. How many pillows do you sleep with?

Mostly, I sleep with two pillows but now I feel like I'm getting used to only one. Sometimes, when I get scared at night (yep, I still do), I sleep with not less than four pillows and make something like a barricade out of it - that'll keep me safe. :))

11 Facts You Might or Might Not Know About Me
I tend to get drawn to smart boys.

Make-ups are not really my thing.

I still like my high school crush.

I'm a Pisces.

Lately, I realized I like dogs.

I can write with both left and right hands.

I can write backwards with both left and right hands too!

I have a divided chin. :)

I love chocolate and peanut butter.

I'm starting to love coffee.

I want to have my own design shop too.
11 Questions For You!
What is your favorite pastime?

Do you believe in love at first sight?
How long have you been blogging? What encouraged you to continue doing it?
Skirt or jeans?
If you had a million dollars, how would you spend it?
Who is your favorite character in your favorite movie? Why?
What gift would you like to receive on your birthday?
Chocolate or strawberry?
Who is your favorite person in the world?
What is your ideal man? :D
What is your favorite season?
11 Nominees!
CONGRATULATIONS DARLINGS! :)